I had a phone call with Harlan Teklad about getting customized lab blocks. I had a pretty specific formula for these custom lab blocks. After speaking with a nutritionist and getting more information on the cons of my formula, I discovered that Harlan Teklad 2014 is what is recommended.
The formula that I wanted Harlan Teklad to create lab blocks for is below.
The cons of having a 5% protein diet is that it's the BARE minimum of what they need everyday. If rats are fed such a low amount of protein, they would need to be supplemented with refined carbohydrates.
It would get to the point where they couldn't have as much whole grain.
Harlan Teklad 2014I got the formula from the National Research Council (which the lady on the phone was familiar with) and it's just a guideline for researchers saying "Hey if you want to research low protein diet on rats, your level of nutrients should not fall below these guidelines."
I thought that this is what the rats needed but feeding lab blocks with this sort of formula would eventually lead to ill health.
Fat – 5%
Protein – 5%
Essential Fatty Acid 0.6%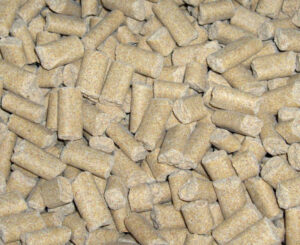 Vitamins:
A – 0.6 mg/kg
D – 1000 IU/kg
E – 35 mg/kg
Niacin – 20 mg/kg
Pantothenic Acid – 8mg/kg
Riboflavin 0.8 mg/1000 kcal
Thiamin – 4 mg/kg
B5 – 7 mg/kg
B12 – 50 mcg/kg
READ ALSO: Can Rats eat Blueberries?
Minerals:
Calcium – 5 g/kg
Phosphorus – 4 g/kg
Flouride – 1 mg/kg
Iodine – 0.15 mg/kg
Chloride – 5 mg/kg
Iron – 35 mg/kg
Copper – 5 mg/kg
Magnesium – 800 mg/kg
Potassium – 35 mg/kg
Manganese – 50mg/kg
Sulfur – 3 mg/kg
Selenium – 0.1 mg/kg
Zinc – 12 mg/kg
Chromium – 0.3 mg/kg
Where can I get Harlan Teklad Lab Blocks?
You can buy Harlan Teklad 2014 directly from the the company or you can contact any rat rescue. Most rescues will sell you Harlan Teklad 2014 around the rate of a dollar per pound.
This is FAR cheaper than any lab block you will find in a pet store and Harlan Teklad 2014 comes highly recommended and is very high quality for a fairly low price.